Company News
Product News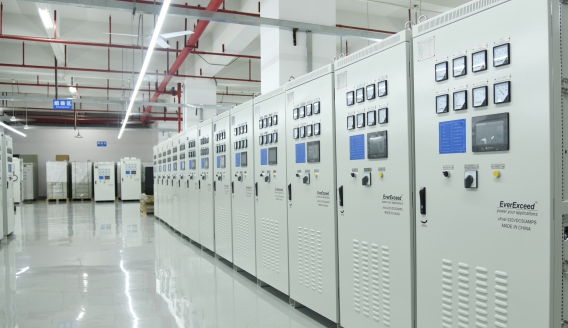 May 29, 2020
EverExceed recently has finished the manufacturing process of large number of industrial battery chargers smoothly in the workshop under necessary and safety precautions against COVID-19 outbreak. The chargers have been already shipped to its destination after the quality checking process successful...
Apr 16, 2020

EverExceed has recently passed the high-tech enterprise assessment & successfully achieved "high-tech enterprises" certificate (Certificate number: GR201944201786). It is a matter of great honor to achieve this national certificate in the field of science and technology & and is another mile...

more

July 31, 2019

Recently, EverExceed representatives have successfully attended a business trip in Indonesia. The agenda of their visit is to interact with the Indonesian customers and make a good bonding for a long term business relationship with them. Previously together we have successfully completed many projec...

more

June 28, 2019

Recently, we are delighted to welcome our customers from Thailand to visit our office. The agenda of their visit in EverExceed is to start business relationship with us and to get some product training from our expert engineers. This two days visit has laid a good foundation for future business co-o...

more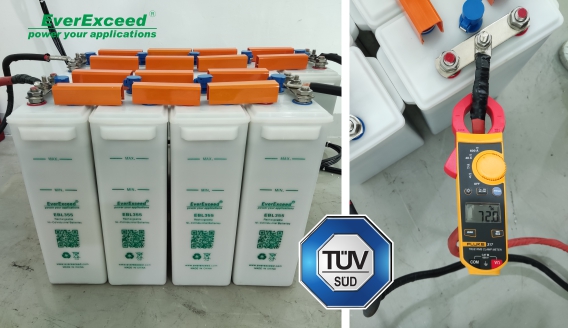 Sep 26, 2021
EverExceed has successfully completed the second phase of inspection and factory audit supervised by TUV NORD. The first consecutive phase has been carried out successfully several days ago by BV (Bureau Veritas). Both of these are world leading organization in testing, certification, inspection &am...
Sep 22, 2021

Recently EverExceed has successfully completed the first phase of inspection and factory audit supervised by BV (Bureau Veritas), which is a world leading organization in testing, inspection and certification services (TIC). According to the customer's delivery requirements, our thousands of EBL1010...

more

Sep 17, 2021

Recently EverExceed launched uXcel Premium Series Rectifier Battery Charger for critical applications. This brand new 12-pulse battery charger is based on interchangeable sub-assemblies that has the engineering expertise to develop field-proven and robust structure which can sustain in extreme...

more

Sep 09, 2021

EverExceed's newly launched UPS lithium battery (Model ES102.4-24 / ES102.4-18) is successfully compatible with Huawei 3KVA UPS. Recently, our proprietary BMS system has been tested and verified to be fully compatible with Huawei UPS and the test results have successfully met the customer's expectat...

more