Company News
Product News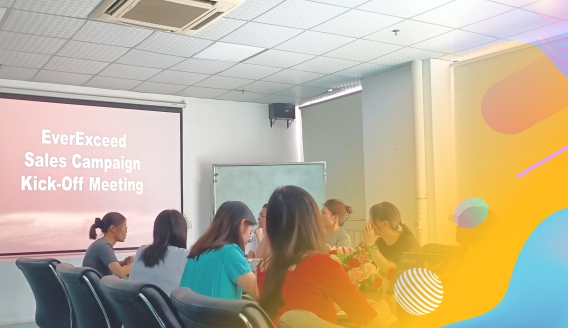 Sep 09, 2022
Today, EverExceed successfully held the sales campaign kick-off meeting in the big conference room with our experienced international sales and strategic operations teams. That meeting set the stage for the September global promotion campaign with our professional technical support, which will be th...
Nov 16, 2021

EverExceed recently held a culture sharing meeting about "Islam & Muslim Culture" to know more details about International Muslim customers' beliefs and customs. EverExceed has been working in the power industry for more than 30 years with international customers and maintaining good business re...

more

May 29, 2020

EverExceed recently has finished the manufacturing process of large number of industrial battery chargers smoothly in the workshop under necessary and safety precautions against COVID-19 outbreak. The chargers have been already shipped to its destination after the quality checking process successful...

more

Apr 16, 2020

EverExceed has recently passed the high-tech enterprise assessment & successfully achieved "high-tech enterprises" certificate (Certificate number: GR201944201786). It is a matter of great honor to achieve this national certificate in the field of science and technology & and is another mile...

more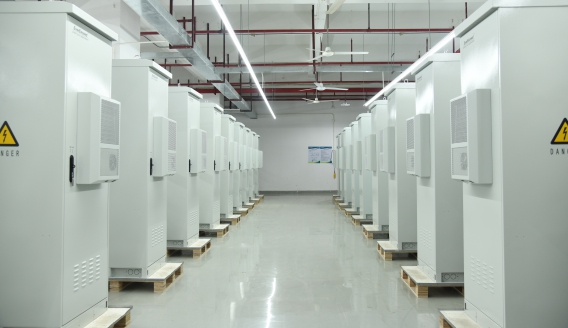 Dec 21, 2022
Recently, EverExceed successfully completed the production task of mass lithium battery energy storage systems for the Mali Telecom SOTELMA Project. We successfully shipped out the products to our customer's destination in Mali to meet the delivery lead time. Our customers greatly admired us fo...
Dec 09, 2022

Recently, EverExceed newly developed all-in-one energy storage systems have successfully achieved CE certificates issued by one of the authoritative institute which is the CE certification authorized laboratory announced by European Union. The CE Certificate applies to all products manufactur...

more

Dec 09, 2022

Recently, EverExceed's Lithium Batteries have successfully achieved CE certificates issued by one of the authoritative institute which is the CE certification authorized laboratory announced by European Union. The CE Certificate applies to all products manufactured in European Union countries...

more

Dec 09, 2022

Recently, EverExceed's Lead Acid Batteries have successfully achieved IEC test reports issued by one of the authoritative institutes. "IEC" stands for International Electrotechnical Commission which provides a standardized approach to testing and certification. IEC testing brings together the...

more