EverExceed offers a very wide range of products in diverse industries all over the World. For each of our businesses, we consider customer support, satisfaction and feedback an essential element of our overall marketing effort. EverExceed with operations on six continents, allowing our products be available and enjoy technical support all over the world.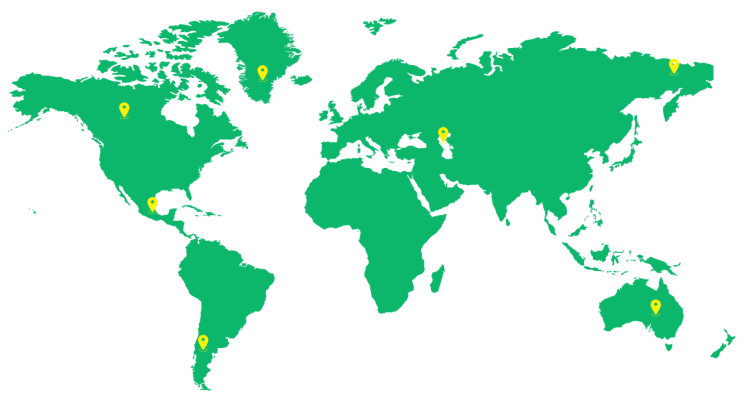 Over 10 offices worldwide
Over100 distributors / agents
Over 1600
employees.
EverExceed's global presence, product breadth and financial strength enable us to win in today's competitive marketplaces.
Sales distribution
---
EverExceed's global service teams and partner networks provide end customers with value-added support, first-rate service, products, solutions and enhancements to safeguard their capital and its efficient use.
| | |
| --- | --- |
| EverExceed China | EverExceed UK |
| Floor 19A, Kechuang Building, Hengchangrong High Tech. Park, Dezheng Road, Shiyan,Bao'an District, Shenzhen, China | Unit G25 WaterFront Studios, 1 Dock Road, London, United Kingdom |
| Phone: +86 755 2163 8063 ; +86 755 2163 8065 | |
| Fax: +86 755 2163 8069 | Fax: +86 755 2163 8069 |
| Email: [email protected] | Email: [email protected] |
| Web: www.everexceed.com | Web: www.everexceed.co.uk |
Regional offices

EverExceed Asia
Unit E, 3/F, Good Harvest Centre, 33 ON Chuen Street, Fanling, New Terrtories, Hong Kong






EverExceed Bangladesh
22/K, Borabag, Mirpur 2, Dhaka 1216, Bangladesh
E:[email protected]





EverExceed Indonesia

JL. Rawa Gelam II NO. 8, Pulogadung Industrial Estate, Jakarta Timur 13930





EverExceed Middle East
P.O. Box : 54569, Office Number 1607 Saheel 2, Al Nahda 1, Dubai, UAE
E:[email protected]






EverExceed Turkey

Cali Mah. Osb 4. (410) Sok. NO:4 NiluferI, Bursa/ Turkey
E:[email protected]


EverExceed Mexico
11A Cerrada De Sabino NO. 9,Col. Atlampa, 06450 Mexico, Cuidad De Mexico
E:[email protected]



EverExceed Africa (Ghana)
3rd Floor, The Grand Oyeeman, Plot No.9, Opeibea South Liberation Link, Accra North, Ghana





EverExceed Kenya
Airport North Road-Nairobi-Kenya
E:[email protected]