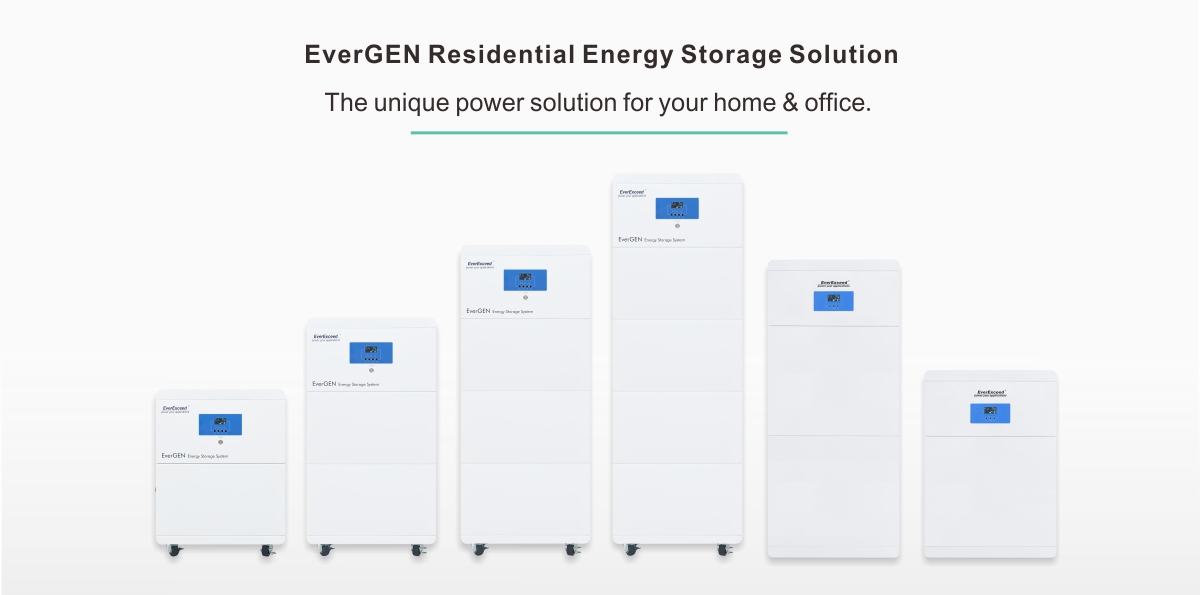 Technical Features:
| | | | | | | |
| --- | --- | --- | --- | --- | --- | --- |
| | | | | | | |
| | | | | | | |
| Fast charging | | Long backup time with minimum switching time | | High quality transformer inverter | | Green energy |
| This solution is consist of High quality EverExceed LDP Series Lithium battery which can be charged fully 3-5 times faster than the traditional lead acid batteries (within 4 hours), so whenever the grid comes back it gets ready to support you for the next blackout immediately. | | This solution can provide you with long backup time, can be discharged up to 100% capacity without damaging the battery. The less than 15ms switching time ensures uninterruptible operation of your computer, TV or any other appliance. | | This solution is consist of high quality transformer inverter, ensuring the complete reliability even in worst grid performance. Best solution for places with regular hurricane, storm affected weather, and poor grid connection where cheap inverter will fail easily. | | This solution has absolutely no effect on the environment, completely green energy. No loud noises, no smoke or fume, no fuel smell, no toxic gas release, no acid splash. The outlook is beautiful and clean. The system is small and mobile, can be customized as per the requirement of customer. |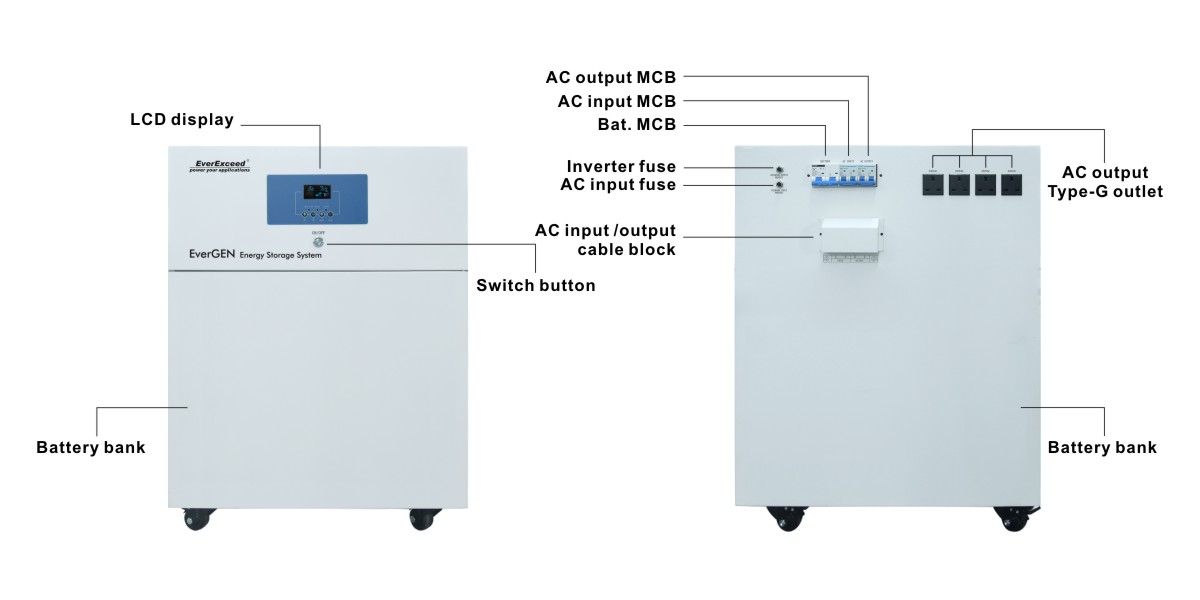 EverExceed LDP Series Lithium Battery:

• Super long cycle life, >3000cycle @80%DOD, 5-10 times more than lead acid battery;
• Fast charging technology, can be fully charged within 4 hours, 4-5 times faster than lead acid battery;
• Smart battery, support optional EverExceed Bluetooth Monitoring, all battery parameters can be checked by the smart APP;
• 98% round trip efficiency, 20% high than lead acid battery, save your energy cost a lot.
• Super safe, using EverExceed special enhanced lithium iron phosphate technology and flame retardant technology, there is no safety risk, no possibility of fire and explosion;
• Super high quality, LDP series battery with CE, UL1642 and UL2054 certification.


High quality transformer inverter:
• High quality copper wire transformer.
• Confirms reliability with supreme switching time of less than 15ms, absolutely no interruption in your computer, tv, refrigerator etc. application
• Provides precise service during the most disturbing grid performance.
• Not available in cheap energy storage system.


Application:
Home, apartment or villa; Shops and groceries for small business; School or baby care center;
Small office or enterprise; Bank, ATM or financial institute; Clinic, health care or medical centers;