• DSP control technology
• Advanced Li-Iron Phosphate technology (3000 cycles & 10+ years cycle life)
• Soft switching technology to improve efficiency & save power up to 85%.
• Compact design, lightweight, small footprint
• Low discharge capacity with high charging efficiency.
• 48 Volt safe voltage battery system, suitable for home use.
• Cost effective, can be connected to grid, easy to sell electricity.
• Easy to communicate, USB, RS232, RS485, SNMP, multiple communication options.

Details:
---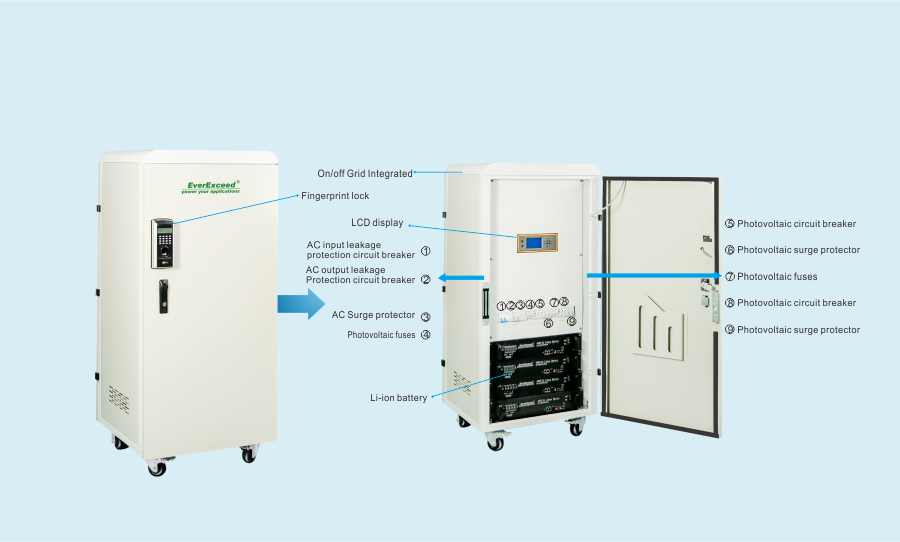 A

pplications:




---

 
 
 
Areas where peak electricity consumption and low peak electricity consumption are particularly high;
Power supply in remotely-powered areas, or remote areas where AC power is not available;
 UPS-uninterrupted power supply requiring typical applications;
 
 
 Outdoor power for lighting, cooking, entertainment, agriculture, fishery, etc;
 Family, hospital, bank, school, church, temple, etc.