Technical features:
---
Compact solution: All necessary components are installed inside the ca binet.
Simplicity: Applicable intelligence and simple installation helps to reduce the cost of maintenance and installation cost.
Remote access and communications: HTTP/HTTPS, TCP/ IP, IPv4/ IPv6, SNMP V1/V2/V3, GPRS/ 3G/ 4G modems.
Flexibility: Off-grid energy solution utilizes common building blocks capable of supporting loads from 200~6000W.
Efficiency and resilience: High efficiency from solar to load, with rectifiers and converters that provide full power up to +65°C.
Value: Demonstrated financial performance.
Benefits:
---
Minimizes OP EX and CO2 footprint.
Diesel generator runtime reduction of 80% or better.
Easy installation, transportation and low cost due to compact size.
Energy efficient - no cooling of batteries and controllers required.
More reliable electric supply of 24/7.
Maximum usage of solar energy with leading algorithm design.
Excellent TCO performance with optimized PV & DG combination.
Low maintenance, repair replacement, fuel costs and remote monitoring.
Expected lifetime:≥5 years.
System diagram:
---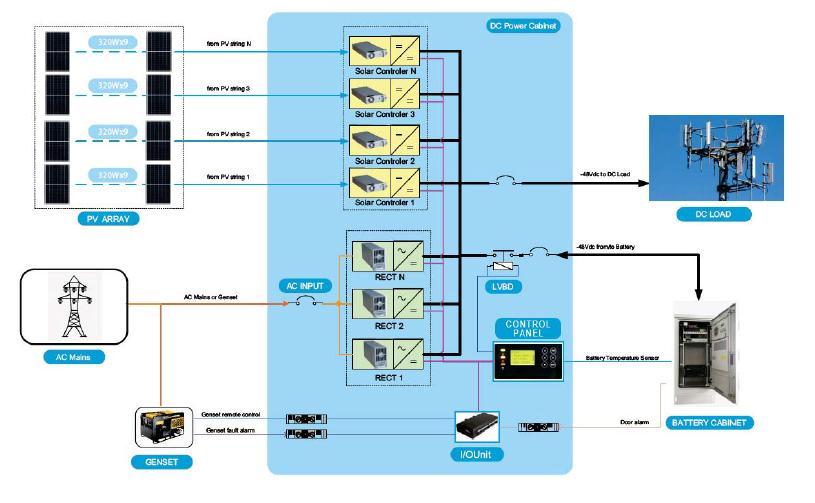 EverExceed ESB Series is compatible with 3types of solutions:
---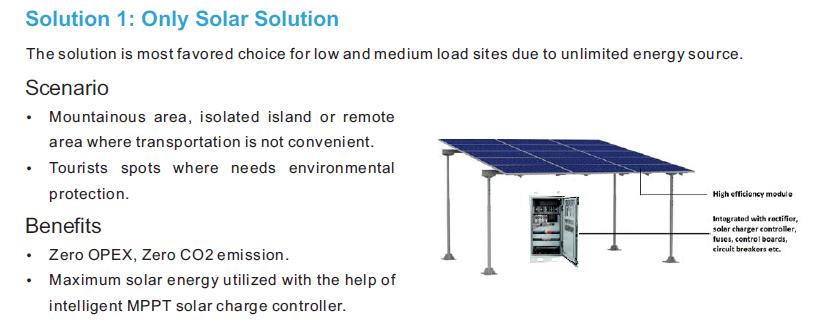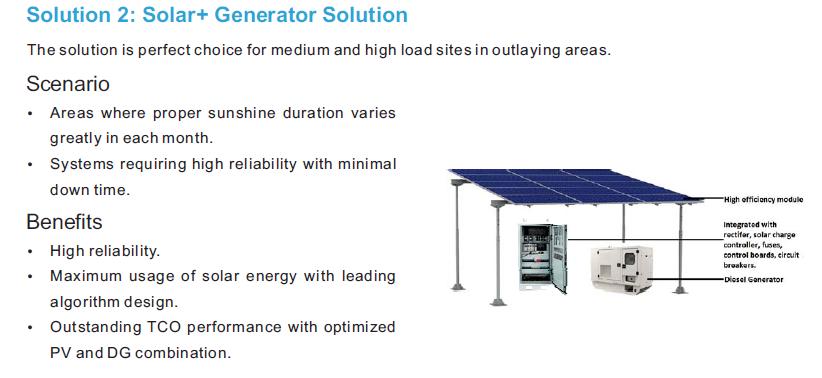 Applications:
---
Telecom BTS.

Off grid or poor grid and remote area.

Sunshine duration fluctuates greatly areas.

Systems requiring high reliability requirement.

Modernization of legacy DG powered sites with limited footprint.

Require environment protection area.